Welcome to Busy Bee Lawn Service Inc
Family owned and operated since 1991.
Busy Bee Lawn Service Inc provides lawn and landscape maintenance
for its clients throughout Olympia, Lacey, and Tumwater.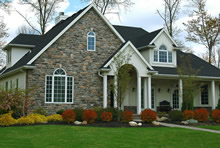 We work hard to insure our clients are thoroughly pleased with our services. Our crew members are friendly and well trained.

Give us a try us with no risk. Contracts are avalible but not required. If you are not completely happy with our service you may cancel without any pressure or hassle.




Services availiable


Irrigation repairs
Aeration - Moss control - Lawn fertilizer
Lawn and Landscape Maintenance
Sod Installation - Clean up Projects
Commercial Property Maintenance
Landscaping Projects
Slit Seeding



Lawn aerations are availible March thru October

Benefits of Lawn Aeration And Overseeding
Reduces Cost of Watering
Creates Thousands of Seed Germination Chambers

Alleviates Soil Compaction

Improves Fertilizer Availability to your Lawn

Maximizes Air Exchange between Soil and Atmosphere

Breaks up moss

Aeration and overseeding at regular intervals promotes denser growth and ensures that you'll have a vibrant lawn.

What is Lawn Dethatching?
Thatch is a dense mat of roots, stems and grass that accumulates between the soil and growing blades of grass. Dethatching is the process of mechanicaly removing this layer.

With thatch removed, air, water, nutrients, herbicides and pesticides can do their job. Turf becomes healthier and more resistant to insect damage and disease.

Dethatching removes damaged grass and moss.

Please note that dethatching can be a rather large project. Aeration is preferred whenever possible.


Tumwater, Lacey , Olympia


Contractor #BUSYBBL838B4